Who is the Oswego County Prevention Coalition?
​​OCPC works hard to establish and strengthen community collaboration in support of local efforts to prevent youth substance use. The coalition will achieve its goals by implementing these strategies: Increasing development protective factors and decrease risk factors as we address adolescent substance abuse in Oswego County.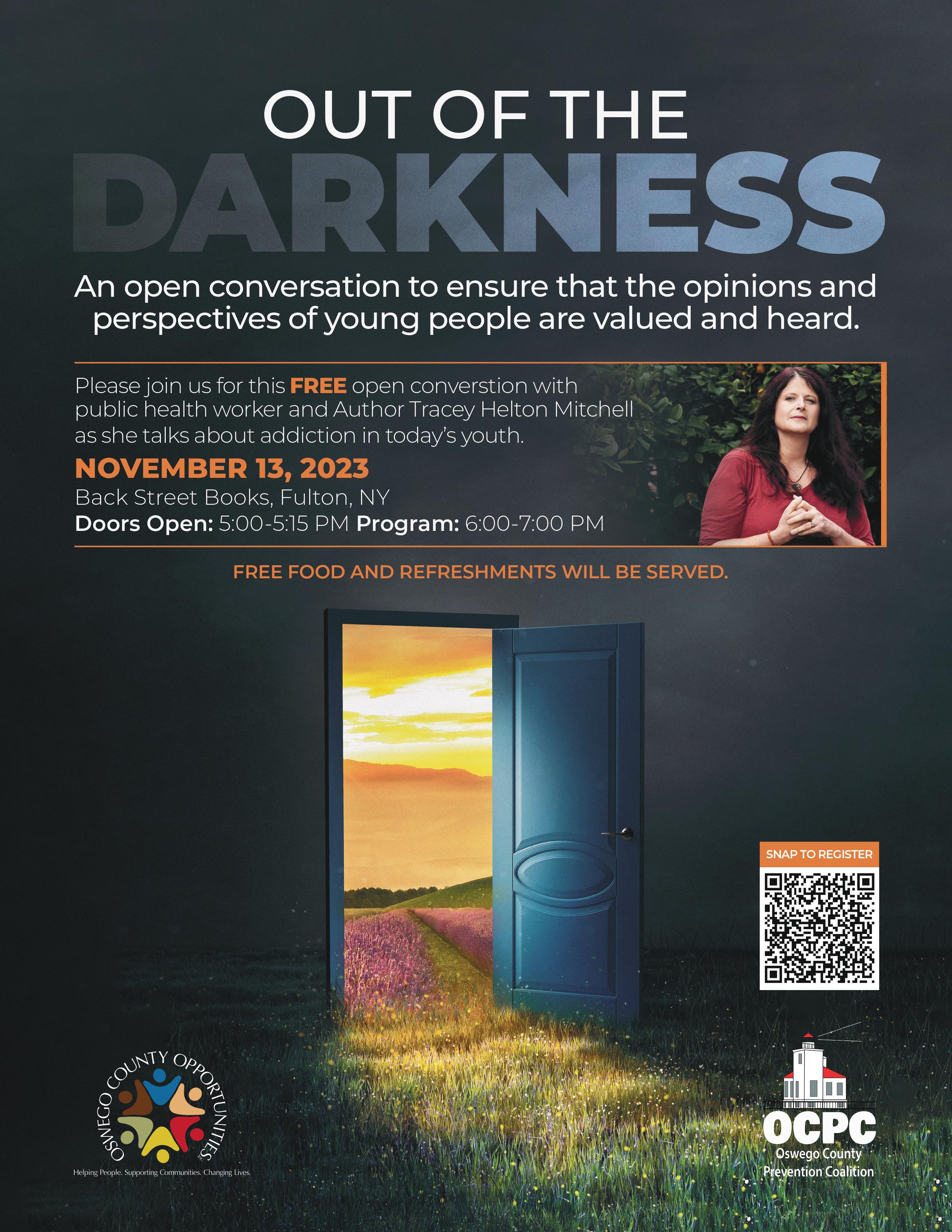 Download flyer for print here.